Are you looking for support this summer, but need something flexible and convenient? This summer I'm offering 2 affordable and flexible online services to meet you right where you are, plus a couple of online webinars. You can join the ongoing self-care group to find mindful ways to support yourself and join the coaching group to finally find some solutions to that challenge that is driving you crazy!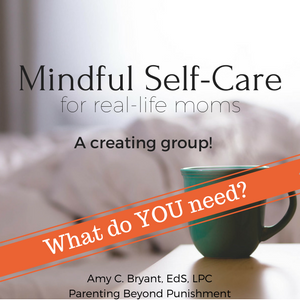 Facebook Group
Mindful Self-Care
A private Facebook for busy moms who want to create a personalized self-care plan with the support and reflection of a guided community. This ongoing group begins May 21 and aims to support you as you work through the mindful self-care eWorkbook (included), reflect on your needs, and discover mindful self-care strategies that work for you. $40
Available May 21-July 30, 2018.
Webinars
Setting Limits
A 12-minute webinar to help you understand 6 elements of setting limits that help you get heard, and leave everyone feeling less frustrated and more connected. $7
Bedtime Challenges
A 40-minute webinar to help you transform the bedtime routine by understanding and meeting the underlying needs for connection.
(PDF included) $12

Facebook Group
Parent Coaching
A private Facebook coaching group for your specific parenting challenge: tantrums, hitting, sibling fights, fears, evening routine, etc.. Together we will investigate your child's individual development and explore tools to address the challenge and nurture your parent-child relationship. $50
Limited Availability.