Find the Right Fit!
Below you will find a variety of practitioners for children, adolescents, adults, elderly, couples, and parent coaches. I recommend speaking with at least three practitioners in order to find the right fit for your needs.
Children
Finding the right support for your child depends on their life experience, onset of challenges, and nature of their struggles. Please explore the following information as a guide.
Was your child born into the world emotionally and/or physically intense? Are they constantly on the move or running in to things? Do they seem clumsy or avoid certain textures or foods? Is your kindergartner at risk of suspension for explosive behavior? If you answered yes to any of these questions, your child will likely receive the most benefit from an Occupational Therapist  (OT) for sensory system / reflex integration therapy. I recommend contacting We Play Atlanta for evaluation and treatment.
Does it seem like your child struggles with receptive or expressive language, social or cognitive communication, or producing speech sounds? If so, they will likely benefit most from working with a Speech and Language Pathologist (SLP). I recommend contacting Anita Bullock-Morley & Associates for an evaluation or referral. Anita also provides parent coaching!
If your child has a sudden onset of emotional and physical intensity following a tick bite or strep throat they are best served by professionals who specialize in PANS/PANDAS and/or is Lyme Literate. I recommend contacting Dr. Eric Frier for treatment or a referral.
If your child struggles with school/school work, but does not have any of the above challenges, it may be helpful to get a Psychoeducational evaluation to determine the types of supports they need to be successful. Children who are gifted, have learning differences, or are neurodivergent will need more support than schools typically offer students. I recommend contacting Dr. Paul Cohen for a full evaluation or a referral.
If your child experienced any form of trauma, including medical trauma, abuse, or witnessing violence, play therapy (0-10) can help them find some relief. Play is a child's language, and through play they are able to work through the fearful experience and reconsolidate the memory. Tweens and teens are best helped through therapists who are aligned with the neurobiological approach to trauma-healing, which includes such things as talking, art, sandtray, Safe Sound Protocol, relational safety, and therapeutic movement.
Child & Adolescent Therapists
Children and adolescents need a therapist who understands child development, neurodiversity, how they experience the world, and the importance of their sense of belonging and significance. Below you will find therapists who understand the the role of somatic experiencing, play, art, and connection in a therapeutic relationship that allows children to grow and heal.
Rita uses somatic psychotherapy, play therapy, yoga, sandtray and art to address anxiety, chronic illness, depression, stress management, self-esteem, trauma, grief and loss, parenting, and relationship concerns.
Read More
Christy works with adolescents and families using her training in  mindfulness, hypnotherapy, art therapy, body focused therapy, play therapy, family therapy, filial therapy and parent coaching.
Read More
Julie works primarily with preschool and elementary aged children and their parents using a DIR/Floortime approach. Julie offers individual counseling, and parent coaching. She also does school observations and consultations.
Read More
​Laura works with children, teens and families with grief and loss, anxiety, trauma, and depression. She specializes in play therapy and parent-child relationships, and uses a strengths-based collaborative approach with teens.
Read More
Caroline provides counseling and embodiment coaching for disordered eating and exercise, parenting and families, parental paternal and maternal mental health.
Read More
Gaelyn specializes in helping children, and adolescents strengthen mental and emotional health through reconnecting with the deep wisdom of their bodies to shift old patterns and access their integrity, vitality, and resilience.
Read More
Robbi specializes in working with parents of toddlers and therapy for moms. She helps parents feel equipped and empowered to approach parenting with confidence and connection.
Read More
Adults & Older Adults
Sometimes we need a therapist to help us better understanding ourselves, how past experiences influence our present challenges, including understanding our sometimes surprisingly strong reactions to our children, partners, colleagues, caring for our aging parents, or dealing the aging process itself.
Dr. Lynyetta Willis is a psychologist and family empowerment coach for smart, successful women and their families. She helps women who feel disconnected, resentful, frustrated, stuck, inadequate, or helpless strengthen relationships that matter most, stay connected, and continue growing.
Dr. Regina Koepp specializes in the aging process, care of older adults and their families, individuals and families experiencing life-altering conditions, chronic and terminal illness, dementia disorders, caregiving, traumatic loss, end of life, and grief and bereavement. She is also the creator and host of the Psychology of Aging Podcast in which she discusses the aging process and its complexities.
Lauren Stinson uses a collaborative approach to help you understand your struggles and develop coping skills to manage strong emotions. She utilizes evidence-based approaches to treat anxiety, depression, trauma, and overwhelm, including talk therapy, Somatic and Attachment Focused EMDR and Hypnotherapy.
Angeliqué L. Burke believes in the healing power of relationships, community accountability, intervention, responsibility, and self-empowerment. Utilizing a wide range of varied and diversely inclusive therapeutic approaches, activities, and techniques, she provides services to Men, Women, Young Adults, LGBTQI Individuals and Couples, Persons With Disabilities, Poly individuals and Units, and Folks who are in "alternative" Lifestyles such as BDSM, Kink, and Leather.
Will Mahan founded  Equality Counseling Center and specializes GLBTQ issues, Anxiety and Stress, Depression, Career concerns, Substance Abuse and Recovery, and Mindfulness Based Stress Reduction.
Karissa Williams provides "relief for the raggedy" through trauma sensitive meditation, yoga, clinical hypnotherapy and counseling, Intuitive Counseling, Reiki, and Mystic Healing. Join her online Sunday Night Sleep Aid, Tuesday Night Deep Rest, We Speak Their Names, Sit the F Down Yoga, and more.
Tamara Ashley specializes in treating trauma, PTSD, guilt & shame, panic attacks, anxiety, or phobias using Rapid Resolution Therapy (RRT), which integrates imagery, humor, play, hypnosis, and other experiential techniques to heal the effects of trauma and create positive change.
Jana Glass specializes in maternal mental health, using traditional talk therapy, Brainspotting, and EMDR to  help mothers manage infertility, grief, depression, anxiety, trauma, abuse, and substance abuse.
Summit's Edge is a counseling center comprised of a diverse group of therapist offering specialties ranging from individual and marriage counseling, to adolescent DBT Skills Groups and LGBTQI Support Groups.
Gaia Counseling Center offers individual, family and couples counseling, play therapy, and parent coaching. Their range of therapists include a canine therapy assistant, and therapists have a wide range of specialized training to address issues from grief and chronic pain, to family discord and trauma.
Parents
Parenting is hard because nurting the growing needs of young people is physically and emotionally demanding. You may also notice that becoming a parent revealed to you the areas in your that need your attention and care. Sometimes parents need a therapist, and other times they need a parent coach.
Parent-focused counseling centers around exploring healing triggers that get in the way of your long-term parenting goals. The Inner Work group is for moms ready to explore their shadow side and heal their triggers in a supportive hypnotherapy group.
Parent Coaching helps you understand your child's needs and skills, develop your long-term parenting goals, and use your goals to guide the way you teach and connect with your unique children. Check out my parent coaching referrals below, as well as other communities and resources.
Sheena Hill
Responsive parenting & holistic sleep coach. Emotional intelligence, effective limit setting, and therapeutic play.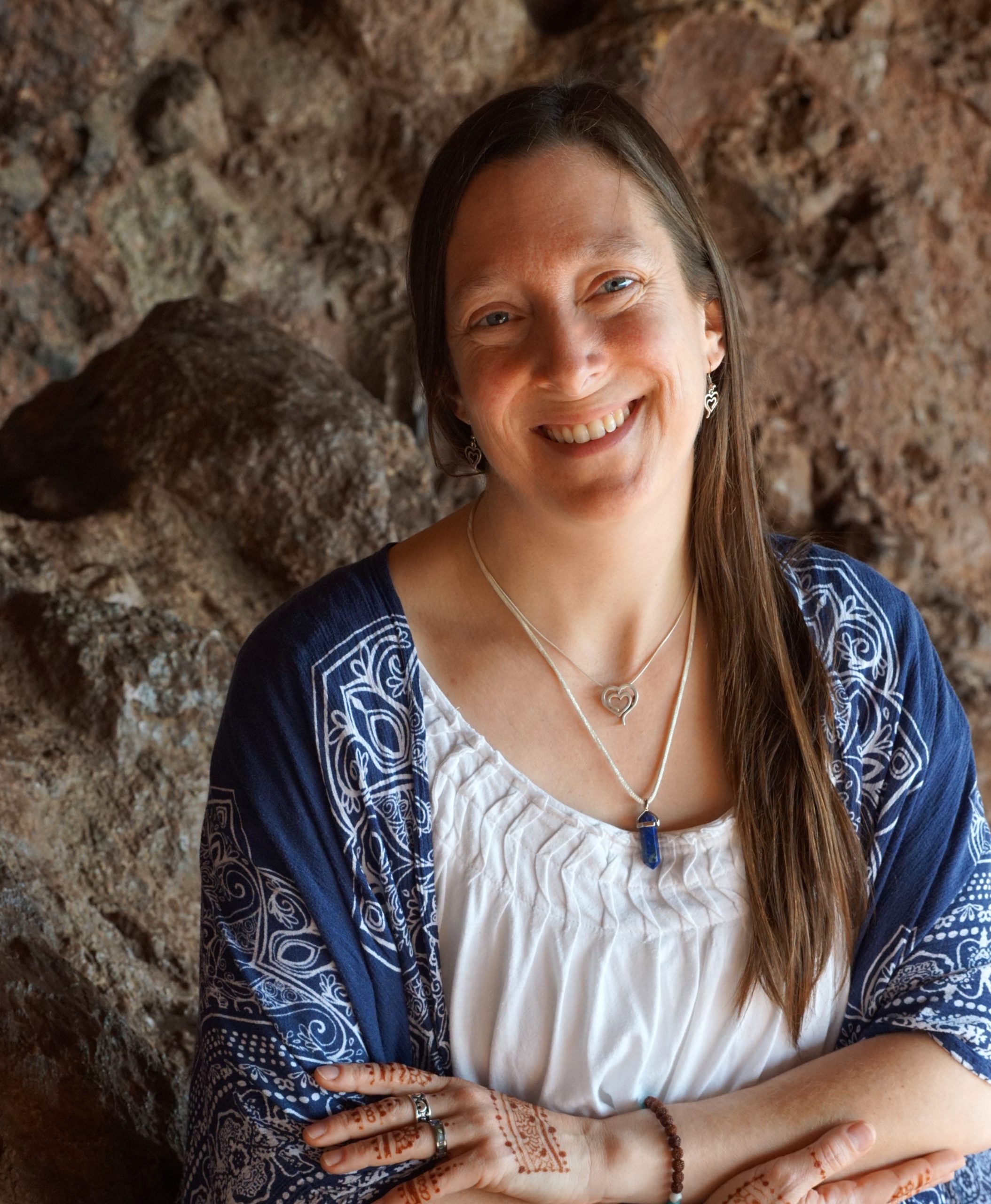 DJ Johnson  is a coach and counselor who helps families create family structures that allow children to thrive.