How would your life change if you could embrace the wild and sensitive part of yourself?
How would your life change if you were given permission to embrace your wild and sensitive child?
Welcome! My name is Amy Bryant, EdS, LPC. I am a licensed and board certified mental health therapist dedicated to helping women, parents, and emerging adults (age 15+) struggling with anxiety, depression, panic, HSP, overwhelm, chronic pain, and insomnia. I'm also committed to supporting and guiding parents and caregivers of kids struggling with ADHD, school refusal, suicidal ideation, NSSI, anxiety, depression, and more. I am  LGBTQ+ and Neurodivergent affirming and inclusive, and I am always seeking to learn more.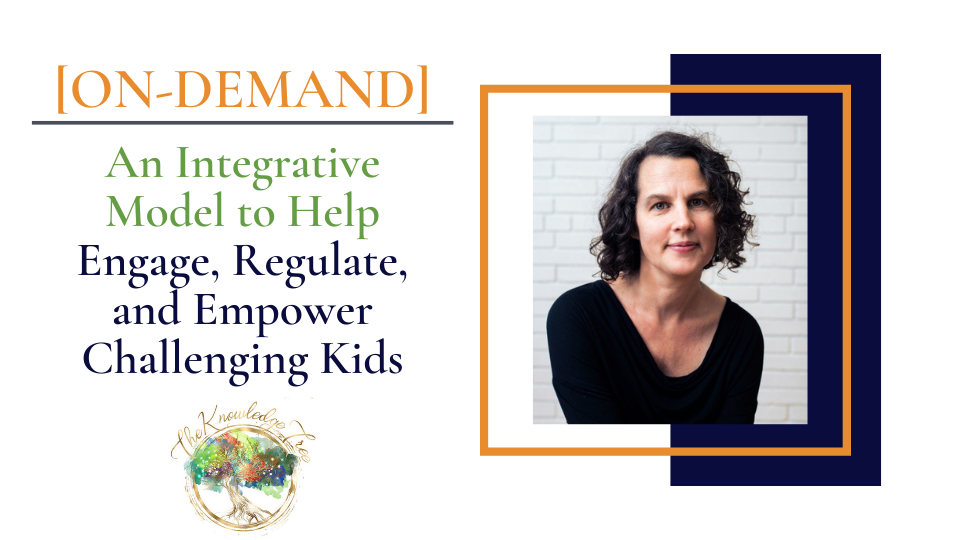 A 3-CEU on-demandworkshop for mental health professionals, parents, caregivers, educators, and other people who live and work with children.
$82  Purchase HERE!
Services & Tools
Specialties
Anxiety, Depression, Chronic Pain, Insomnia, Responsive Parenting & Neurodiversity, Highly Sensitive People.Neurodivergent & LGBTQ (including Aro/Ace) Affirming & Inclusive.
More Information
Email amy@WildChildCounseling.com
Intake Session $250
Individual Therapy  $160
Group Therapy (non-family)  $80
Family Clinical Consultations $175
Location Georgia (Telehealth)
Insurance I accept HSA and provide a SuperBill for insurance reimbursement when available.
Federal "No Surprises Act" Notification
My services are rooted in evidence-based, experiential, and trauma-sensitive practices that consider your own lived experience, in addition to neuroscience, social science, development across the lifespan. I believe that as you deepen your understanding of and trust in yourself, you are better able to live life with more authenticity, creativity, connection, and personal meaning.
Your brain and body are always in service to your survival, so when life becomes too much, you can get stuck in survival mode, unable to function optimally. You might end up feeling stuck in anxiety, depression, overwhelm or lack of motivation; or you might struggle with chronic pain, suicidal ideation, rage, or generally feeling like life is out of control.
Together we will create a plan to help you move out of this stress response through therapeutic and neurobiologically informed experiences. And we'll get curious about the underlying strengths of those wild and sensitive parts of yourself so we can find the shifts and  supports you need to get unstuck.
These survival strategies are easier to recognize in kids, who are still learning to regulate the way they communicate their stress. If you're a parent or caregiver struggling to understand your child's behavior, you've probably already tried punishments and rewards. I offer group support to help you do something altogether different. By viewing children's behavior through the lens of their neurobiological development and autonomic nervous system, we will uncover why your child is struggling and what they are trying to communicate through their intense emotions and stress behaviors. We will also work to identify the supports you and your child need in order to do and feel better.
Why don't I work directly with children? Children who are struggling with dysregulated behaviors and emotions need more intensive interventions than I can provide in weekly online sessions. However, the many hours you are with them during the week, combined with the work we do together, can help you better understand and meet the underlying needs driving their behavior, and bring more regulation to their nervous system...and yours! (NOTE: This is group work or individual family clinical consultation.) 
I am not for everyone, so click HERE if you need a referral for a therapist or parent coach.
COVID UPDATE: Outdoor sessions are available for people who are vaccinated when temperatures are between 50-80 degrees (typically March-May; Oct-Dec). If it rains we will meet via zoom. Email me for details.
Do you have a wild and/or sensitive child?
Are they emotionally intense?
Are they sensory sensitive to the environment?
Do they seek physically intense interactions?
Do they struggle to engage in activities?
Do they lash out for no apparent reason?
Are you feeling wild and/or sensitive yourself?
Are you struggling physically?
Are you sensitive to noise, large groups, or clutter?
Do you lash out or burst into tears unexpectedly?
Are you forgetful, restless, or discontent?
Is it hard to connect with and enjoy your life?
What to Expect
Our first session is a 2-way interview for us to review your paperwork, get to know each other, identify your goals, and assess our "goodness of fit."
I view therapeutic work as an opportunity to better understand yourself, others and your relationships. My goal is never to seek compliance with rules, and instead to focus on strengths and skill building. Together we will work towards your goals starting right where you are now.
These are the guidelines I follow with clients of every age:
Our relationship is one of equals. 

I will seek your permission (and permission from your child) in every interaction and activity.

All forms of communication are accepted. 

We are not limited to verbal communication. We can also use art, play, song, dance, and more, including all forms of AAC and Facilitated Communication.

All clients have complete freedom of movement.

 While sitting is an option, we also embrace movement, fidgeting, and laying on the ground.
I believe in a

relationship-centered

approach to therapy and respect

individual client's development and skills.

Clients can end the session at any time.

Body autonomy will always be respected. 

Stop means stop and no means no. Always.
Eye contact is neither required nor requested.
CHILDREN
What one person sees as a wild or out-of-control child, I see as a child struggling to communicate their needs and regulate their nervous system. Children speak to us in various ways that are not always understood by others or even themselves. Together we work to understand what they need AND what you need to best support them.
If your child has intensely dysregulated emotions and behaviors without a history of trauma, I highly encourage you to get an Occupational Therapy evaluation before you sign your child up for any kind of psychotherapy. Oftentimes very intense children need help integrating their sensory system and/or some of their basic reflexes.
I encourage parent-child relational therapy for most families.
I embrace current development and skills. 
Behavior is a valid means of communication. Rather than focusing on changing behavior, we work to understand what is being communicated without pathologizing the behavior.
I do not use or encourage the use of rewards or punishments. 

No stickers, toys, food, swats, time outs, grounding, threats, etc. Rewards and punishments are behavior-focused. We focus on building relationships, meeting needs, and building skills.

I embrace pro-neurodivergent goals, including self-advocacy, self-determination, perspective taking (self and others), figurative language, interoception, and buildling upon strengths.
I will trust the child in the therapy session.

Children know what they need, and I will trust and support them.
These guidelines are inspired by two resources: "Respectfully Connected" author Court Alice Thatcher and SLP Neurodiversity Collective.
NOTE: I do not engage in any form of behavior-focused therapy that aims to place the responsibility for change on children. Instead, I help parents better understand the roots of their children's behaviors, identify the supports their children need in order to display fewer stress behaviors, and I support parents in processing their own feelings of overwhelm and frustration so they can be the parents they want to be, and the parent their children need.